Tradition of Innovation, Architects in Asheville
Tradition and Innovation, Architecture in Asheville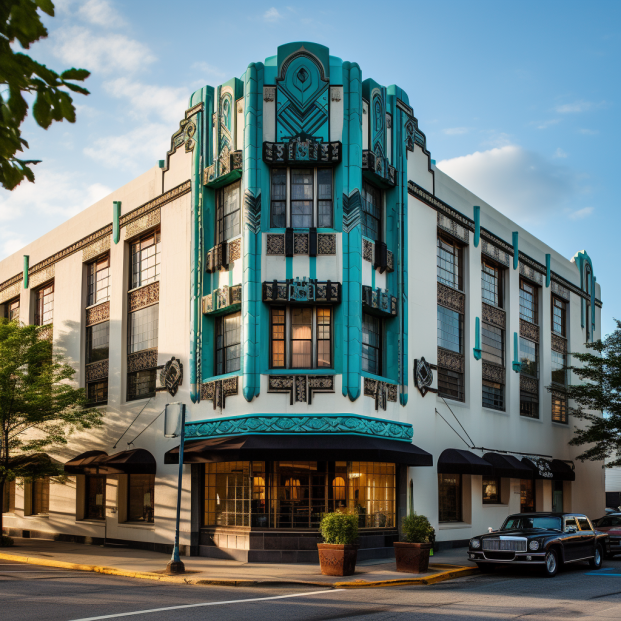 Nestled amidst the Blue Ridge Mountains, Asheville, North Carolina, is a city that captivates visitors with its unique blend of natural beauty, vibrant culture, and stunning architecture. From historic landmarks to contemporary designs, Asheville's architectural landscape is a testament to the city's rich history and progressive spirit. It has become a place where art and design flourishes.
Asheville contains a wealth of historic buildings that showcase various architectural styles. The Biltmore Estate, a magnificent French Renaissance château, stands as a testament to the Gilded Age. Designed by Richard Morris Hunt, this opulent mansion is known for its grandeur and meticulous craftsmanship. The Grove Arcade, a stunning example of Beaux-Arts architecture, is another iconic landmark that houses an array of shops and restaurants. Asheville's downtown area is adorned with a plethora of Art Deco buildings, reflecting the city's architectural renaissance in the 1920s and 1930s. The S&W Cafeteria Building, with its striking geometric patterns and sleek lines, is a prime example of this style. The Jackson Building, Asheville's first skyscraper, is another Art Deco gem. Many of these buildings remain today due to the fact that urban renewal did not take as much of root in Asheville as it did in other cities during this time period.  While Asheville cherishes its architectural heritage, it also embraces contemporary designs that push the boundaries of innovation. 
The Asheville Art Museum blends modernity with the surrounding historic structures through the creative use of glass and dynamic interiority. The Wedge Studios, a former warehouse transformed into artist studios, showcases adaptive reuse at its finest, breathing new life into an industrial space that would normally be left as a brown site. Asheville's commitment to sustainability is evident in its eco-friendly buildings. The Center for Craft, a LEED-certified structure, incorporates sustainable materials and energy-efficient systems. The Larchmont Lofts, a green residential development, showcases the integration of solar panels, rainwater harvesting, and green roofs. Asheville's architectural landscape is a testament to the city's ability to honor its past while embracing contemporary design. The city offers a diverse range of architectural styles that captivate visitors and locals alike and speaks to the unique culture of the Appalachian city. 
https://www.assemblyab.com/wp-content/uploads/2023/09/Asheville-Art-Deco-Architecture.png
621
621
Ross
https://www.assemblyab.com/wp-content/uploads/2020/05/AAB-blk.jpg
Ross
2023-09-05 15:50:31
2023-09-06 09:40:17
Tradition of Innovation, Architects in Asheville